York University is pleased to announce the establishment of the new Faculty of Environmental and Urban Change (EUC) that will unite Geography and Environmental Studies students, faculty and staff beginning September 1, 2020.
The Faculty of Environmental and Urban Change is a 'call to action'. We are coming together to address some of the most pressing challenges facing people and the planet, such as the climate crisis, degradation of nature, and rapid growth of cities. 
Our new Faculty will serve as a hub of scholarly excellence in critical, innovative knowledge and skills in pursuit of sustainability and justice. We will offer students programs and experiences that equip them for the workforce and inspire them to change the world for the better. We will engage with community partners, industry stakeholders, government officials, academic peers, and the public to ensure that our research and teaching activities offer positive change beyond the University.
Our identity and values will be founded on three pillars for our studies:
Environmental Change
Urbanization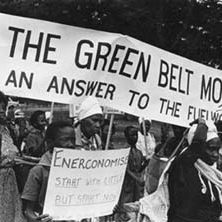 Sustainability & Justice
As part of its vision, the Faculty of Environmental and Urban Change will:
Inspire and prepare students for careers and engaged citizenship through experiential education, critical thinking, hands-on-research, and leadership skills

Engage interdisciplinary perspectives and techniques that span the biophysical sciences, social sciences and the arts

Advance scholarly understanding and scientific research of natural, built and social spaces

Mobilize knowledge through action-oriented collaborations with change-makers, communities and institutions

Inform and facilitate dialogues and strategies to globally and locally address mounting degradation, inequities and injustices
Under the leadership of the Special Sub-Committee on New Faculty Curriculum, our programs will build on our collective existing strengths in undergraduate and graduate scholarship and will include:
Bachelor of Arts (BA) in Global Geography

Bachelor of Arts (BA) in Urban Studies (collaborative program with the Faculty of Liberal Arts & Professional Studies)

Bachelor in Environmental Studies (BES) in Sustainable Environmental Management

Bachelor in Environmental Studies (BES) in Environmental Arts and Justice

Bachelor of Science (BSc) in Environmental Science (collaborative program with Faculty of Science & Lassonde School of Engineering)

Master of Arts (MA) Geography

Master of Science (MSc) Geography

Master in Environmental Studies (MES)

Master in Environmental Studies (MES) Planning Program

Master in Environmental Studies/Juris Doctorate (MES/JD) (collaborative program with Osgoode Hall Law School)

PhD in Geography

PhD in Environmental Studies
The complete proposal can be found here.